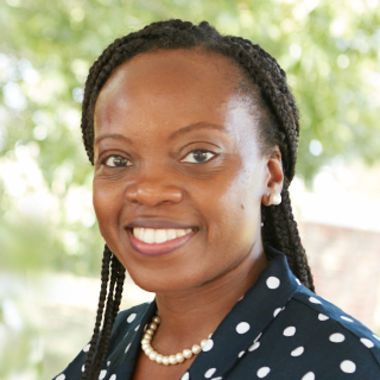 Susan Asiyanbi is the CEO/Founder of The Olori Network, a practice that helps executives and emergent leaders forge the capabilities and relationships needed to accelerate growth and expand outcomes/impact through an equity lens. The practice draws on a relational approach called Leading Through Relationships as well as other change techniques. The approach and techniques integrate a Diversity, Equity, Inclusiveness (DEI) and Racial Equity orientation that help leaders build the capabilities and relationships they need to simultaneously navigate the now, continually imagine new realities, and move from here to there, as individuals and as a collective.

Prior to leading her practice, Susan served in many executive level roles at Teach For America including Chief Operating & Program Officer and Chief Transformation Officer. She coached executives on how to lead through change as they ensured the most strategic priorities cascaded effectively throughout the organization and within communities.

Susan earned her B.A. from Williams College, received her M.A. in education administration and supervision from St. Peter's College, and obtained her M.B.A. from Northwestern University's Kellogg School of Management.

She completed the Pahara Institute Fellowship and Leadership Greater Chicago (LGC) in 2013. She is a member of Young Presidents Organization (YPO), CHIEF, the Aspen Global Network, The Economic Club of Chicago, and the Commercial Club of Chicago. She sits on the board of directors for the Chicago Children's Museum, serves on the President's Council for both the Museum of Science and Industry and the US Black Chamber of Commerce. She is also a Leadership Council Member for the Classy Awards, and leads as a board member for New Classrooms, ReGeneration Network of Charter Schools, and Noble Day Care. She resides in Chicago with her husband and daughter.