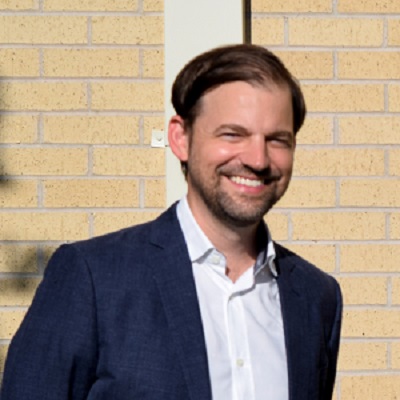 Brillante Academy/Seton Education Partners
Aaron Brenner is the Alliance for Catholic Education's (ACE) Gary and Barbara Pasquinelli Director of Notre Dame ACE Academies. This role follows his former position as the Global Consultant for ACE. Brenner has been a major leader in the development of schools before becoming a full time member of the ACE community, and in this role he leads the recruitment, training, and development of school principals and teachers.

Previously, Aaron has served in the role of Head of Primary Schools with KIPP Houston Early Childhood and Elementary as well as the KIPP Houston Executive Team with the Superintendent Mike Feinberg and other regional leaders. He also works with the national KIPP Foundation to help other school leaders and teachers in the Early Childhood and Elementary community build strong and positive classrooms and schools for the communities they serve. founded and served as the school leader of KIPP SHINE Prep, the nation's first KIPP early Childhood and Elementary School. In 2007, after three years of building out SHINE, he was named a finalist for the Peter Jennings award for Civic Leadership.

Aaron served as a 1995 Teach For America corps member in the Rio Grande Valley after graduating from Rhodes College that same spring. He spent three years at his placement school where he taught second-grade ESL. During that time, he was named Teacher of the Year at the school, district and regional levels. After his third year teaching, Aaron received an Echoing Green Fellowship, which allowed him to open the Donna Cultural Arts Center, Proyecto del Corazon. After teaching literacy through the arts and running the arts center with the Donna Independent School District for three years, Aaron transitioned into school leadership.

He graduated summa cum laude from Stanford University in 2002 with a master of art in education, and completed the KIPP Fisher Fellowship for School Leaders in the spring of 2004.

Outside of his day to day work, Aaron supports and consults the efforts of leadership in Boston, Detroit, South Bend and Houston in their efforts to revitalize Catholic and Christian academies working within their most underserved communities.