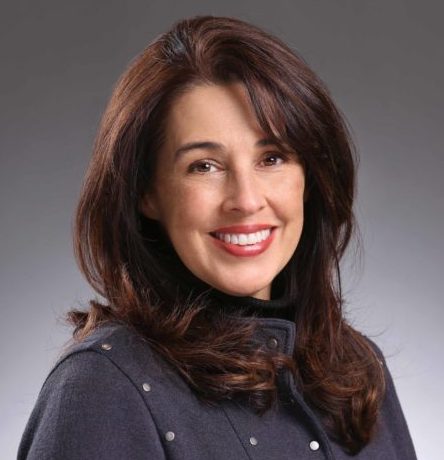 Amber Arellano is the executive director of The Education Trust-Midwest. Throughout her career as a journalist, strategic communicator, and civic leader, she has worked tirelessly to improve opportunities for all children, particularly low-income, Black and Latinx children and their families. Her cross-sector career has spanned corporate and non-profit sectors. As a non-profit leader, she has launched several organizations and initiatives that seek to ensure every child in this country has access to a great public education. Since founding The Education Trust-Midwest in 2010, the organization has become a leading non-partisan voice and resource for policy expertise, public engagement campaigns and support for high-poverty public schools. It has led several campaigns and coalitions that have helped advance major policy change in partnership with organizations and leaders across the state. Under her leadership, in 2020 Ed Trust-Midwest convened a standing statewide coalition focused on equity and education called the Michigan Partnership for Equity and Opportunity. In close partnership with the Steelcase Foundation and a group of veteran equity-centered educators, Amber also founded the Center for Excellence in Teaching and Learning to provide greater support to Michigan high-poverty school educators and school leaders.

A veteran journalist, Amber covered public education and race relations in Detroit and California and later, as a columnist, at The Detroit Free Press and The Detroit News, among other organizations. Her reporting earned national awards including the National Association of Hispanic Journalists' Commentator of the Year award for her "crusading and influential work on behalf of Michigan's vulnerable students." Her policy and advocacy career began at the United Nations High Commissioner for Human Rights in Switzerland, where she helped develop innovative cross-country public awareness campaigns to address issues such as global sex trafficking. Previously, Amber started her career as a public high school teacher. She has served as an adjunct professor at Michigan State University's School of Journalism, and as a mentor to many public high school and college students. She also served as an art teacher in an orphanage in central Mexico where she has familial roots.

A first-generation college graduate, Amber bleeds both blue and green. She earned her Master of Public Policy at the University of Michigan's Ford School of Public Policy and her bachelor's degree at Michigan State University's School of Education and School of Journalism. She serves on the board of the Detroit Regional Chamber Foundation, the University of Michigan's Ford School of Public Policy Alumni Board, and the Steering Committee of Launch Michigan, a new statewide effort focused on spurring investment in the state's public education system. She is a frequent guest columnist and public speaker, and an active supporter of her daughter's school. She lives in metropolitan Detroit with her family.