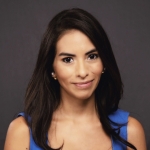 Executive Director (MA, RI)
Andrea Wolfe serves as Executive Director for Massachusetts and Rhode Island at Propel America, a start-up focused on systematizing a more seamless transition from high school to career in order to develop a new generation of upwardly mobile young adults. Andrea is responsible for launching Propel's newest region, setting the overall vision and growth strategy while maintaining relationships with government, industry, and education leaders to strengthen career opportunities for young adults in New England.

Prior to this role, Andrea served as Managing Director of School Improvement at Mass Insight Education & Research. In this role, she oversaw partnerships with schools, districts, and state education agencies across the country. Andrea worked closely with stakeholders to understand local context and needs, securing necessary conditions and autonomies for student success, facilitating strategic planning, and supporting the design and implementation of academic and organizational systems. Andrea also led Mass Insight's diversity, equity, and inclusion work. Prior to joining Mass Insight, she worked with TNTP national team to design and implement talent effectiveness systems for teacher recruitment, selection, training, and development. Andrea also managed TNTP's new teacher training and support program with the Chicago Public Schools.

She is an alumna from the Latinos for Education Aspiring Latino Leaders fellowship and the Education Pioneers Visiting fellowship. With over 14 years of experience in education, Andrea started her career as a bilingual teacher serving in some of Austin, Texas' highest poverty schools. Originally from Bolivia, Andrea received a bachelor's degree from the University of Notre Dame.