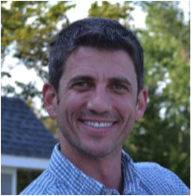 Andrew Lee is vice president & partner at Iassacson, Miller where he focuses on executive search consulting specializing in mission-driven organizations. Formerly, he was the Senior Vice President of Strategic and Education Partnerships at Agile Mind, a leading provider of integrated teaching and learning systems. The firm's goal is to increase the number and diversity of students achieving at high levels in math and science. Over 250,000 students and their teachers use the firm's online tools daily. By combining daily lesson plans, homework, test preparation, teacher professional development and assessment, students are more engaged in their work and enjoy greater success. Teachers, in turn, have a world-class tool kit at their disposal improving their effectiveness and satisfaction.

Lee has 20 years of experience as an entrepreneur, nonprofit executive and public servant. From 2009-2010, Lee was the Chief of Staff in the Office of Innovation and Improvement at the U.S. Department of Education. Most of his time was spent on the planning and implementation of the Investing in Innovation Fund (i3), a groundbreaking program designed to identify transformational ideas in education and bring them to scale as quickly as possible.

Before the Department of Education, Lee was the Executive Director of the CityBridge Foundation, which engages in private philanthropy in Washington, D.C. focused on expanding educational capacity and improving quality for lower-income children. CityBridge became known for its research-driven methodology, as well as its role in establishing innovative public/private partnerships. Lee also spent 13 years at the Advisory Board Company, the leading provider of comprehensive performance improvement services to the health care and education sectors—including operational best practices and insights, business intelligence and analytic tools, management training, unbiased technology evaluation, and consulting support.

Lee has served on numerous nonprofit boards and advisory committees, including KIPP DC and the E. L. Haynes Public Charter School. He graduated from Yale University with a bachelor's degree in History. He is married and has one daughter.