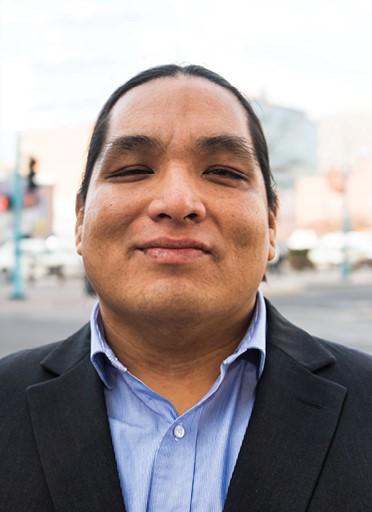 NACA Inspired Schools Network
Anpao Duta Flying Earth is the former executive director of the Native American Community Academy (NACA), a charter school in Albuquerque, New Mexico and the current executive director of the NACA Inspired Schools Network (NISN), a network that assists communities in implementing structures of Indigenous education. Duta assisted in the creation of the charter school in 2006 and the network in 2014. In his capacity as Executive Director at NACA & NISN, Duta has been instrumental in representing NACA & NISN as a premiere example of indigenous education nationwide that combines academic preparation for higher learning, grounding in culture & identity, and holistic wellness together for community transformation through young people. He has been named as a Pahara Next Gen fellow, a Pahara-Aspen fellow, as well as a W.K. Kellogg Foundation Community Leadership Network fellow. Duta grew up on Standing Rock Reservation in South and North Dakota. He is Lakota, Dakota, Ojibwe, and Akimel O'odham. Duta is the youngest of three siblings and a third-generation college graduate. He graduated from Cornell University with a B.A. in Government and earned a Master's in Business Administration as a Woodrow Wilson Fellow at the University of New Mexico.
Duta finds grounding in his identity and upbringing on Standing Rock, responsibility to his community, and expression of culture and language. His mother and grandmother raised him to not see his life as either culture or academic success but both and much more. This is the model he seeks to support and nurture.