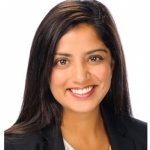 Vice President of Parent Programming
Archana Patel is the Vice President of Parent Programming at Jeremiah Program. She is a seasoned coach, educator and leader with nearly 20 years of experience in innovation, program design and equity leadership. She is a proven leader in the K-12 space, where she taught in classrooms, led school buildings and accelerated impact through coaching and professional development in large urban school systems across the country.

Archana has Master's degrees in Public Policy from University of Southern California and in Education from Fordham University. She earned Bachelor's degrees in English and Philosophy from Boston College. She serves on the boards of Great Public Schools Now and Citizens of the World Charter Los Angeles and volunteers as a Crisis Text counselor and adult literacy tutor.