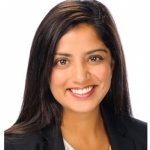 Vice President of Parent Programming
Archana Patel is a seasoned coach, educator, and leader. Unapologetically committed to creating a just and kind world, she takes pride in creating strategy, program and coaching experiences that push people to be the best, most honest versions of themselves. As the VP of Parent Programming for Jeremiah Program, she holds the vision of excellence for a growing, national program that aims to change the narrative and trajectory for single mothers and their families. Her work includes leading recruitment strategy, program design, professional development, and alumni convening and advocacy. In addition to being a strategy and program nerd, she is an executive coach who works with senior and executive-level leaders of color to help them define their personal brand of leadership.

Archana's 20+ year career started in education, where she taught, led, and supported school systems across the country, most recently as the senior director of the Broad Academy Program, with the Broad Center. She has master's degrees in public policy from the University of Southern California and education from Fordham University, bachelor's degrees in English and philosophy from Boston College, and certifications in non-profit management, crisis counseling and executive coaching.

Archana is a truth-teller, strategist, thinker, speaker, and coach. When not working or momming, you'll find her life-hacking her way into having more free time or finding ways to sneak sprinkles into whatever she is baking.