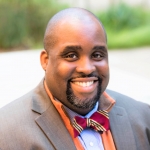 Ashley B. Stewart (he/him) creates customized leadership solutions to ensure leaders achieve unprecedented personal and organizational results. He serves as a strategic advisor and transformational facilitator to senior executives and emerging leaders in private and social sector organizations across multiple industries in Europe, North and South America, Asia and the Caribbean. He helps leaders harness more of their authentic power, deepen their self-awareness, cultivate adaptive leadership skills and reprogram unconscious patterns that compromise their effectiveness and performance. Passionate about racial consciousness and
inclusion, through his company, Next Step Consulting, Ashley coaches executives to name and grapple with their motivations, behaviors and facets of their identity for conscious examination.

Ashley is a senior advisor and subject matter expert in leadership development, top team
effectiveness and culture transformation with Aberkyn and McKinsey & Company. Most recently, he served as the executive director of talent and organizational development for 11,000 staff at Baltimore City Public Schools to create the culture and sustain the conditions to eliminate the predictability of student outcomes by race. In prior roles with the Annie E. Casey Foundation, Johns Hopkins University, the U.S. Department of State and the U.S. Department of Education, Ashley co-designed and launched national leadership capacity building programs and philanthropic initiatives focused on public-private investments, healthcare systems, community development and K-12 education reform.

Ashley holds a bachelor's degree in psychology from Morehouse College, a master in public policy with a focus on leadership from Harvard University, a master in educational leadership from the Broad Center and is a graduate of the Georgetown University Certificate in Leadership Coaching program. Ashley, his wife and their daughters reside in Maryland.