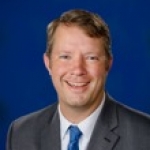 My job is to support our team – the best advocacy and school support team in the country – in doing whatever it takes to transform public education so that we are providing excellent options to all learners, families and communities statewide. We accomplish this pursuit by advocating for, protecting and serving our membership of 250+ charter schools strong; developing new schools with diverse leaders and instructional models; holding a high, unwavering standard of excellence and confronting failure among a few charter schools; overcoming threats to systemic education reform; and promoting operating autonomy, equitable facilities and funding for charter schools. We champion the principles of choice, innovation, quality, liberty, equity and accountability for results.

Charter public schools represent an essential way to transform public education so that it can be more dynamic, agile, responsive, innovative and self-improving. To remain vital in the 21st Century, public education must prove capable of serving the rapidly changing needs of American culture, society and industry. The League staunchly supports public educators, families and ideals but not top-down government-run school systems. We seek to put greater ownership in the hands of parents and families, professional educators and local community leaders – who are passionate and motivated to serve every child no matter what their socioeconomic background, level of affluence, upbringing, native language or country of origin.

I have spent the past 24 years seeking to advance systemic education reform for all learners and families. Over that time, I have worked with many teams to start and run non-profit public charter schools in some of the highest need communities in the nation, from the South Side of Chicago and North Minneapolis to Southwest Little Rock and East Portland, Oregon. In the venture philanthropy roles that I have held, I have been charged with supporting the development of leading non-profit charter school operators across over 26 states. When not at the League, I enjoy spending time with my wife and son reading, doing art, cooking, laughing, going to playgrounds and skate parks, biking, hiking and camping. I also love to ski, jog, enjoy the mountains, watch college football and tennis, and spend quality time with friends and family. I hold a bachelor's degree in English with Honors from St. Johns University and the College of St. Benedict in Central Minnesota and an MBA with a specialization in finance and entrepreneurship from the Leeds School of Business at the University of Colorado – Boulder.