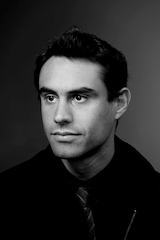 Ben Marcovitz is an entrepreneur, nonprofit leader, leadership consultant, and executive coach. Ben is the Founder and former CEO of Collegiate Academies (CA), a network of innovative public high schools in New Orleans and Baton Rouge, Louisiana serving 2,500 of the most disadvantaged children in our nation.

Collegiate Academies' student populations have the highest rates of poverty, disability, incarceration, and academic deficit in the state. Many enter the ninth grade on a fourth-grade level or lower in both reading and math. Yet, after over a decade of using a set of proven tools, over 90 percent of Collegiate Academy students get into college. In 2013, Ben was one of three principals to receive the inaugural Ryan Award from the Accelerate Institute in Chicago, which honors principals who have demonstrated accelerated results in underserved school environments. Ben's schools have earned accolades from The Oprah Winfrey Show, U.S. News and World Report, and multiple "Best Places to Work" prize committees. Ben has been a fellow at the Jack Kent Cooke Foundation, Achievement First's Charter Network Accelerator, Cambiar Education, and the Broad Academy.

Due to the terrific success of Collegiate Academies, Ben has become a sought after consultant and executive coach in education and the private sector. His clients include finance and tech startups, philanthropies, and design and construction firms, including numerous charter school networks across the nation, Salesforce, Spring Health, Inc., Curriculum Associates, the Newark Charter School Fund, New Schools for New Orleans, The Laura and John Arnold Foundation, Gary Community Investments The City Fund, Clover Health, the Bill and Melinda Gates Foundation, premium television networks, and many venture startups, including in the technology and financial sectors.

Ben has served on the faculties of New Leaders, Leading Educators, Future Leaders in the United Kingdom, and the Relay Graduate School of Education. He is the Co-Founder and Senior Advisor of the All Means All Leadership Fellowship, a national program assisting school networks and principals with transformative approaches to serving students with the greatest needs.

Before founding Collegiate Academies, Ben taught middle school and high school in New Orleans, Washington, D.C., and Boston. Ben holds a B.A. from Yale University and an Ed.M. from the Harvard Graduate School of Education.