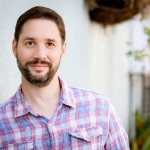 Executive & Leadership Coach
Bob Lesser is an executive and leadership coach working with leaders in the public, private, non-profit and education sectors to become more effective leaders and scale their organizations. Bob founded and was the executive director of Mott Hall Charter School, an innovative public middle school serving low-income families in the South Bronx. Bob also co-founded the International Leadership Program, a leadership development program for high potential low-income youth in New York City. Bob has been an adjunct lecturer at the New School University in New York City where he taught leadership development to master's degree students from the public, private, and non-profit sectors and has trained and lectured nationally on leadership development.

Bob served as associate director in the Office of New Schools at the New York City Department of Education, as chief of staff for the New York City Police Department's Office of Community Affairs, and as special assistant to the Deputy Commissioner for Planning and Programs at the New York City Correction Department. Bob also lived in Vietnam for two years where he worked for the United States Embassy and designed and led international education programs for American high school students. Bob is the author of "The Peak Performance Formula: Achieving Breakthrough Results in Life and Work", a personal and leadership development book to help people achieve extraordinary results in their careers and lives. 

Bob holds a bachelor's degree in sociology from Vassar College, and an M.P.P. from Harvard University, where he focused his studies on negotiation, mediation, and conflict resolution. He is also a licensed Psychoanalyst. Bob was born and raised in New York City and now lives in Oakland, California.