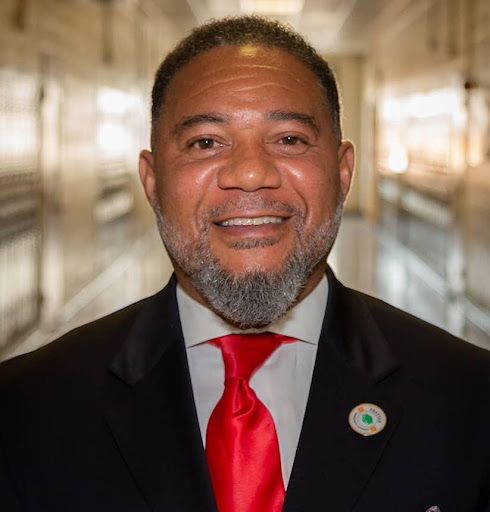 Frayser Community Schools
Bobby White - a native Memphian - grew up in Frayser and is a proud graduate of Frayser High School. After high school, he became a single father to a child with a disability, at one point struggled with homelessness residing in a MIFA shelter for 5 months. During that time he attended what was then Shelby State Community College and received both an Associate degree of Arts and Science in General Education. He then enrolled at LeMoyne-Owen College where he tapped into his true abilities as a leader, and he has been leading ever since.

After graduating near the top of his class at LeMoyne-Owen College, he held a government job before returning to Memphis and serving as the Assistant Director for the TN Charter School Resource Center. He then began his tenure with Memphis City Schools in 2000 where for twelve years he served as a teacher, coach, assistant principal and Principal while working in the schools with the highest need in the city. Bobby left Memphis City Schools in 2012 to plan and build the infrastructure to run and operate his own schools. With the support of the Tennessee Charter School Incubator as an Entrepreneurial Fellow, he founded and serves as chief executive officer of Frayser Community Schools: a Charter Management Organization designed with the intent of positively transforming schools with the support of the community to build Family Centered Schools (FCS) in Frayser and Memphis Communities as a whole. At Frayser, He strives daily to ensure he stays true to these words, "I may not change the world but vow to work tirelessly to spark the mind of a child who someday does."


Dr. White has appeared on CNN, Fox News, Essence Magazine, Governing Magazine and a plethora of local and national publications due to his innovative ways of creating positive school culture, and transformation of low performing schools. He has completed fellowships including Mosaic, Flamboyan, and the Broad Superintendent Academy. He also serves as a national antiracist coach under his consulting company, Be Legendary.

Bobby holds a Master's Degree in Curriculum and Instruction from Freed Hardeman University and Doctorate in Curriculum and Instruction with an Urban focus from the University of Memphis.