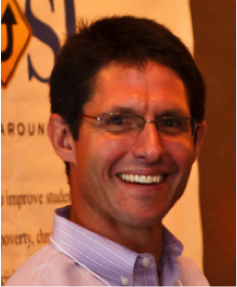 One World Network of Schools
Brian is the Executive Director of the One World Network of Schools. One World is a global education firm whose mission is to develop the next generation of school leaders around the world. They partner with networks of schools, principal training programs, and national development organizations over many years to help them create proof points in their local context.

Prior to One World, Brian was Director of Education for Ark Schools in the UK. There he led a network of 40+ academy schools throughout England, including several of the top performing schools in the country. Previously Brian was Managing Director for Training Academies and Teacher Development at the Academy for Urban School Leadership (AUSL), helping to raise the quality of education in Chicago. Brian was also the founding principal of AUSL's first high school, a new-start model that has become one of the highest performing neighborhood high schools in the city.

Prior to joining AUSL, Brian was an assistant principal at an award-winning charter high school in San Francisco. He began his career in education as a middle and high school social studies teacher, and he has Master's degrees from Stanford University and a BA from Dartmouth College.