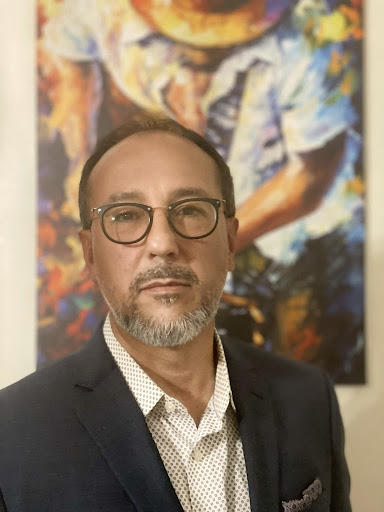 Claudio Martinez is a respected civic leader and nonprofit senior executive who has worked to advance education, culture, and economic development in Boston and Massachusetts for more than 30 years, through nonprofit, private, and public leadership roles. He is a Pahara Institute 2022 Fellow, and Board Treasurer of the Hildreth Institute.

Claudio is the Executive Director of Zero Debt Massachusetts, a community organizing initiative to mobilize those most affected by student debt and the lack of affordable post-secondary education. He also co-directs Boston University's School of Social Work BRIDGE (Building Refugees and Immigrant Degrees in Graduate Education) and MSW Pathways Programs.

For 25 years, Claudio led The Hyde Square Task Force, a youth community development organization in the heart of Boston's Latin Quarter. As a neighborhood advocate, community organizer, and parent, Claudio has promoted Boston school reform efforts serving as founding co-chair of the Boston Parent Organizing Network and Vice-chair of the Boston School Committee.

Claudio is the founder and CEO of T.E.N (Tomorrow's Equity Now), a Strategic Planning, Organizational Assessment, Staff Management, Leadership Development, and Executive Coaching firm supporting BIPOC leaders and organizations. Early in his career, Claudio worked as a Senior System Analyst for Epsilon Data Management/American Express, designing and analyzing complex database systems projects for major businesses and non-profit clients.

In recognition of his long-standing efforts, Claudio was appointed to the Board of Directors of the Boston Foundation, the Youth Violence Prevention Funders Learning Collaborative, and Boston After School and Beyond. He is a member of the inaugural class of the Barr Foundation Fellows Program and a Mel King Community Fellow at the Massachusetts Institute of Technology.