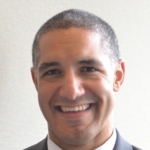 Daniel Anello has served as Chief Executive Officer of Kids First Chicago since 2015.

Kids First Chicago empowers communities and families to identify, navigate to, and advocate for high-quality public schools for their kids with clear and transparent information, then works with parents and the district to shape education policy to better support families.

This design thinking approach allows Daniel and his team to forge meaningful and authentic relationships with parents, schools, and communities that will, in turn, transform Chicago's educational ecosystem.

He previously served as the Chief of Strategy and External Relations for Chicago International Charter School. Daniel came into urban education through the Broad Residency. Prior to working in the education sector, he worked in brand management at Unilever.

In 2015, Daniel was named in the inaugural class of Presidential Leadership Scholars. Daniel was a member of the Pahara-Aspen Education Fellowship Summer 2016 cohort and the Leadership Greater Chicago 2018-19 cohort. He is a member of Education Leaders of Color, a Board member of The Cleveland Avenue Foundation for Education and Chicago Urban League, and on the Illinois Justice Project Advisory Board. In 2021, Daniel received a Medal of Honor from Chicago Mayor Lori E. Lightfoot for his leadership of the Chicago Connected program.
Daniel received a BA in Mathematics from Williams College and an MBA from University of Chicago Booth.