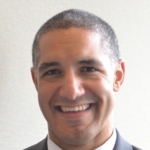 Daniel Anello is the chief executive officer of New Schools for Chicago (NSC). NSC's mission is to ensure that every Chicago family and child has access to a high-quality school in their neighborhood. NSC works closely with the district on ways to ensure high quality outcomes for children while establishing broader messaging around school choice and school quality that is fact-based, accessible to parents, and focuses on all good schools rather than type of school.

Formerly the chief of strategy and external relations for Chicago International Charter School, Daniel came to CICS as a broad resident, where he was challenged with designing and implementing an internal and external communications plan and creating a holistic marketing and advertising strategy for the CICS network. In addition, he was responsible for evaluating long-term strategic planning, identifying new school management partners (SMOs) and for identifying organizational growth opportunities. In 2014, Daniel played an important role in securing equitable funding for charter school students citywide, working side-by-side with the CPS budget office on the implementation of student-based funding that adjusted according to need and remained agnostic to school-type.

In 2015, Daniel was part of the inaugural class of the Presidential Leadership Scholars, an initiative that draws upon the resources of the U.S. presidential centers of Lyndon B. Johnson, George H.W. Bush, William J. Clinton and George W. Bush. These presidential centers have partnered to bring together a select group of leaders who have the desire and capacity to take their leadership strengths to a higher level in order to help their communities and our country.

Daniel received a Bachelor of Arts in mathematics from Williams College, and a Masters in Business Administration from Chicago Booth.