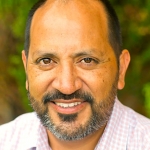 Castillo Educational Leadership Group
David Castillo is Founder at Castillo Educational Leadership Group. Prior to this role, David served as executive director at Oakland Charters. Oakland Charters is an advocate for Oakland's dynamic public charter school sector. Prior to Oakland Charters, David was head of school at Urban Montessori Charter School, a nationally-recognized breakthrough model in Oakland, CA. Prior to Urban Montessori, David was with the California Charter Schools Association (CCSA) as the Oakland regional director for two years. At CCSA, David spearheaded citywide advocacy for Oakland's growing and controversial charter sector. From 2002-2012 David served as founding teacher then principal at Oakland Unity High School, a high-performing charter school transforming lives for first-generation college students. His work in the public education landscape also includes several years as a team leader with the Charter Schools Development Center's annual charter leader intensive boot camp program.

David's served on multiple charter school and advocacy boards, including Unity Schools, Community School for Creative Education, Oakland Families for Quality Schools, Enroll Oakland Charters, and GO Public Schools. David co-chaired the Oakland Public Schools Equity Pledge enrollment working group.

Prior to pursuing his passion for high-quality public education, David worked in the private tech sector. He earned his bachelor's degree in political science from the University of California at San Diego in 1994. He completed his single subject teaching credential in social science from San Francisco State in 2002, and obtained a Master's in Educational Leadership from Cal State University East Bay in 2009.