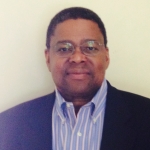 David Sylvester is a partner with 3rd Gen Law Group LLP, where he represents emerging technology companies. Prior to joining 3rd Gen Law in 2012, David was a partner at Venture Philanthropy Partners, a philanthropic investment organization, and a partner for over 18 years at the law firm of WilmerHale. He began his legal career representing Silicon Valley technology companies in the early 1980's at Fenwick & West. David is currently a Senior Advisor to Venture Philanthropy Partners, a Washington, D.C. based philanthropic investment corporation. David has been active in the community throughout his career. A New Orleans native and former resident of the Calliope Housing Projects, David spent at least a week a month in New Orleans during 2005-2007 contributing to both informal and formal rebuilding efforts.

David served as board president of AHC, Inc., a private nonprofit provider of affordable housing in the Mid-Atlantic region. He has also sat on the governing boards of the Mid-Atlantic Venture Capital Association; Heads Up, a provider of after-school and summer programs in D.C.; and The Idea Village, a nonprofit business accelerator helping to build an ecosystem for entrepreneurs in New Orleans and New Schools for New Olreans. He currently serves on the Board of Advisors of The Idea Village and on the governing boards of Venture Philanthropy Partners, and Isidore Newman School.

David earned his BA from Stanford University and his JD from the University of Virginia. He is married to Palma Joy Strand and they have three children, now in their 20's, who attended magnet programs in the Arlington Public Schools as well as private schools in D.C.