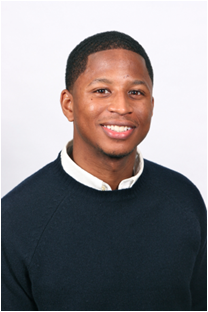 Derwin is the co-founder and partner of Maslow Development Inc. (Maslow), a real estate & community development firm that advises, designs and develops mixed-use communities anchored by high performing schools.

Derwin has spent the last decade in community development, public education, and
venture capital with a particular focus on coalescing and maximizing community assets.
Prior to Maslow, Derwin co-founded and served as the CEO of Gestalt Community
Schools (GCS), a charter management organization that develops high-performing,
community-based charter schools in Memphis, Tennessee. Under his leadership, GCS
grew into one of the highest-performing networks of schools in Tennessee and anchored over 40 acres of a mixed-use development that he spearheaded, including a performing arts center and affordable housing.

Derwin earned a BA in Psychology from Emory University, an MFA in Creative
Writing from Hollins University, and a PhD in Educational Psychology from the
University of Memphis. He has held board seats at arts, healthcare, foundation, and
education-based companies. In 2015, Derwin became the youngest person to chair the board of Memphis Light, Gas and Water, the nation's largest 3-tier public utility. In 2019, he joined the inaugural board of the governor-appointed Tennessee Public Charter School Commission. He is a Broad Academy Fellow and a member of the Aspen Global Leadership Network.