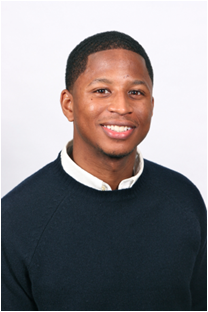 ReThink Community & Maslow Development Inc.
Derwin Sisnett is the managing partner of Rethink Community, a social impact investment fund that provides capital for real estate assets collectively centered on education, housing, healthcare, and the workforce. Derwin is also the founder and managing partner of Maslow Development Inc. (Maslow), a not-for-profit real estate development company that designs and develops communities around high performing schools. Prior to Rethink Community and Maslow, Derwin co-founded and served as the CEO of Gestalt Community Schools (GCS), a charter management organization that develops high-performing, community-based charter schools in Memphis, Tennessee. Under his leadership, GCS grew into one of the highest-performing networks of schools in Tennessee.

Derwin has held numerous board seats at healthcare, foundation, and education-based
organizations. In addition to his work at Rethink Community and Maslow, Derwin serves on the Power Center CDC Board of Directors, the Crosstown Arts Board of Trustees, the Memphis Light, Gas & Water Board of Commissioners, and the Tennessee Charter School Center Board of Directors. Derwin is also a Pahara-Aspen Fellow and a Broad Academy Fellow.