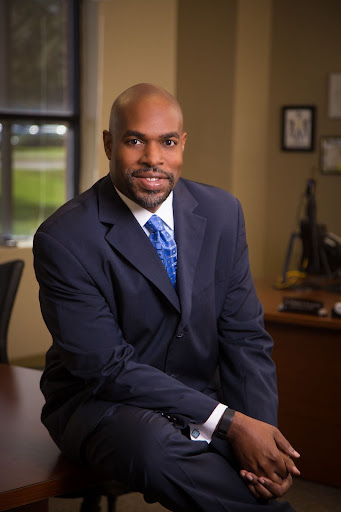 Deputy Chancellor, School Leadership
New York City Department of Education
Desmond Blackburn, PhD, is deputy chancellor of school leadership for the New York City Department of Education. Previously, he served as chief executive officer of New Teacher Center (NTC).

While at NTC, Desmond led enhancement efforts inclusive of a new mission/vision, a five-year strategic plan, organizational restructuring, program evolution, branding, and field positioning. He began his career in education in 1996 as a High School Math Teacher. He additionally served as an Assistant Principal, Principal, Director of School Improvement, Area Superintendent, and the Chief of School Performance & Accountability.

In 2015, he became the Superintendent of Schools for Brevard Public Schools (BPS). Under his leadership, BPS achieved 65% proficiency on 3rd grade literacy assessments, the 10th highest graduation rate in the state, three schools earned the distinguished Blue Ribbon award, and the State of Florida graded BPS an "A" for two consecutive years.

He sits on the Board of Educational Resource Strategies; he is a Broad Academy Fellow; and is an Advisory Committee Member for The Broad Center at the Yale School of Management. His gubernatorial appointments include Governor Ron DeSantis' Education Transition Team (2019) and Governor Rick Scott's Marjory Stoneman Douglas Public Safety Commission (2018). Desmond earned a B.S. in Mathematics from the University of Florida; an M.S. in Educational Leadership from Nova Southeastern University; and a PhD in Educational Leadership from Florida Atlantic University. He was born in Mt. Vernon, New York to parents, Desmond and Diana. He and his wife, Kelli, have two sons, Dean and Grant.