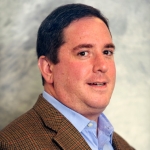 National Microschooling Center, Nevada Action for School Options
Don Soifer is President of Nevada Action for School Options, a nonpartisan "action tank" he founded in 2017 to support the growth of diverse choices of rich, high-quality and personalized educational opportunities for all students.
Prior to moving to Nevada, he served as Executive Vice President of the Lexington Institute, a nonpartisan think tank in Arlington, VA that he cofounded in 1998. Soifer directed the institute's education and other domestic-policy research programs. He also created and ran the Lexington Education Leadership Award Fellowship, the nation's first national fellowship for school district leaders supporting personalized learning with technical partners Education Elements.

Soifer has built a record as one of the nation's most accomplished charter school authorizers. He served an unprecedented three mayor-appointed, Council-confirmed terms on the District of Columbia Public Charter School Board beginning in 2008. He was widely regarded as a driving force transforming one of the nation's most successful charter authorizers as it instituted systems for prioritizing quality for the 120+ schools overseen, via a new national model accountability framework, equity, transparency and responsible authorizing. He subsequently served as a board member on the Nevada State Public Charter School Authority, appointed by the State Board of Education, from 2019-2021, during which time he played an instrumental role driving the agency's focus on quality schools and equitable opportunity.

He has been a fellow with the Aspen-Pahara Institute Education Fellowship since 2018. Soifer has also served as a strategy consultant for companies, including Fortune 100 companies, across multiple economic sectors.