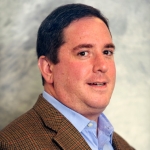 National Microschooling Center, Nevada Action for School Options
Don Soifer is CEO of the National Microschooling Center, the country's leading nonprofit movement-builder for a diversified, nontraditional and permissionless microschooling movement that lives up to its transformational potential.

He has previously served as president of Nevada Action for School Options, a nonpartisan "action tank" he founded in 2017, and executive vice president of the Lexington Institute, a nonpartisan think tank in Arlington, VA that he cofounded in 1998. ]He created and ran the Lexington Education Leadership Award Fellowship, the nation's first national fellowship for school district leaders supporting personalized learning.

Soifer has built a record as one of the nation's most accomplished charter school authorizers. He served an unprecedented three mayor-appointed, Council-confirmed terms on the District of Columbia Public Charter School Board beginning in 2008 and was appointed to the Nevada State Public Charter School Authority in 2019, as the appointee of the Nevada State Board of Education

Soifer has also served as a strategy consultant for companies, including Fortune 100 companies, across multiple economic sectors.