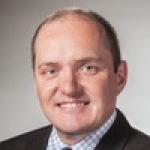 Cleveland Metropolitan School District
Eric Gordon was appointed Chief Executive Officer of the Cleveland Metropolitan School District in June 2011 after serving as the district's Chief Academic Officer for four years. He is responsible for the leadership and daily management of Cleveland's 37,000-student school district.

Mr. Gordon, together with Cleveland Mayor Frank G. Jackson and other business, philanthropic, and educational leaders, successfully lobbied Ohio legislators in 2012 to pass The Cleveland Plan, a revolutionary package of education reform legislation that was signed into state law on July 2, 2012. The Cleveland Plan was instrumental in raising CMSD's graduation rate from 52.2 percent when he was appointed to 80.1 percent in 2019-20. These and other achievement gains make CMSD one of Ohio's fastest improving school districts.

During Mr. Gordon's tenure as CEO, CMSD has seen a 23.9 percentage point increase in graduation rates for African American students, outpacing their state peers by 5.9 points, and a 28.9 point increase in graduation rates for Hispanic students, 5.4 points higher than their peers in Ohio.

Additionally, K-3 Literacy rates have grown 4.4 points, placing the CMSD in the Top 15 percent in Ohio for literacy improvement between 2014-2019. Enrollment in high-quality preschool increased 71.6 percent.

Following years of decline in post-secondary enrollment for CMSD students, Mr. Gordon led a city-wide coalition in bringing Say Yes to Education to Cleveland that, for the next 25 years will make CMSD students eligible for full-tuition scholarships upon graduation . After launch of the Say Yes scholarships, CMSD saw its first increase in postsecondary education enrollment in five years, from 44 percent to 49 percent.

CEO Gordon engaged nationally in the implementation of the Common Core State Standards curriculum and in implementation of Social and Emotional Learning Standards for children. He served as a member of the Executive Committee of the Council of the Great City Schools for the last eight years and served a one-year term in 2019-20 as chair of the organization's Board of Directors in service to 70 large urban districts across the United States. Gordon also serves as co-chair of the Ohio 8 Coalition, representing eight large urban school districts in Ohio.

Among his many awards, CEO Gordon received the Green-Garner Award of the Council of the Great City Schools in 2016, distinguishing him as the top Urban Educator of the Year, the highest national honor for an urban school superintendent. Along with the award, the CEO received a $10,000 scholarship to benefit a CMSD student.

In addition to being named one of Cleveland Magazine's Most Interesting People" early in his tenure as superintendent, Mr. Gordon's active engagement in the Cleveland community has been noted with a number of community awards, including the Diversity Center of Cleveland's Humanitarian Award, Inside Business Magazine's Power 100 Award and Smart Business Magazine's Top 50 Award, which honors the most successful executives in northeast Ohio.

Prior to joining CMSD, Mr. Gordon was the Executive Director for Secondary Learning for the Olentangy Local Schools in suburban Columbus, Ohio. An experienced educator, he has worked in both suburban and urban school districts as a teacher, assistant principal, principal, senior administrator and superintendent.

A graduate of Bowling Green State University, CEO Gordon holds a Master's Degree in Educational Administration and Supervision (1997) and a Bachelor of Science Degree in Secondary Mathematics Education and Driver Education (1991).