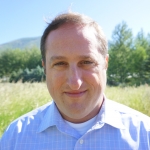 Center for Educational Leadership
Greg Sommers is Chief Impact Officer at the Center for Educational Leadership, a nonprofit service arm of the University of Washington College of Education. Previously, Greg was managing director of strategy and programs for the Bezos Family Foundation, leading its approach to transforming adolescent student learning experiences through grant partnerships and foundation-run programs, Students Rebuild and the Bezos Scholars Program.


Before joining the Bezos Family Foundation, Greg spent more than 11 years at the Bill & Melinda Gates Foundation with initiatives to improve U.S. K-12 student outcomes. In that capacity, he stewarded grants and partnerships with leading school systems, school models, and school reform organizations to create better high schools, develop great teaching, and empower talented educators. Prior to his work at the Gates Foundation, Greg served as a Director at New American Schools. Greg began his career in education teaching high school and middle school students in the Fairfax County Public Schools.


Greg received a bachelor's degree in history and Master of Teaching degree at the University of Virginia, and he earned his Master of Business Administration degree from the Ross School of Business at the University of Michigan. He resides in Seattle, Washington with his wife and three sons.