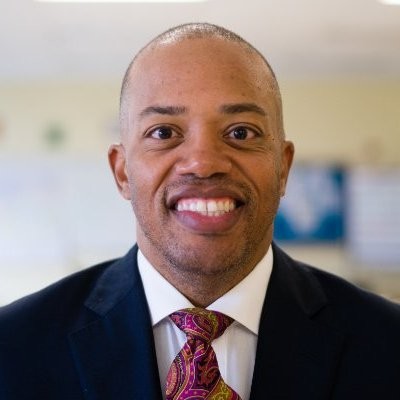 Academy for Urban School Leadership (AUSL)
Dr. Jarvis Sanford is a Managing Director at the Academy for Urban School Leadership. Sanford is a firm believer in equity in public education, and has spent the majority of his career working to provide it for all students. As a Managing Director at AUSL, Sanford is responsible for leading the turnaround efforts to provide successful transformation of failing elementary schools in the third largest school district in the country. Since 2006, he has ensured steady and sustained progress to close the achievement gap for Chicago's high-poverty elementary school students, outpacing district growth by an average of three times per year.

Sanford's professional career began in 1993 as a Student Development Coordinator for the University of Wisconsin - Milwaukee. His administrative career with the Chicago Public Schools began after he successfully completed the New Leaders for New Schools Program. In 2003, Sanford became Principal at Dodge Renaissance Academy. By the end of 2004-05 school year Dodge was recognized locally and nationally for the highest academic achievement gains in the state of Illinois. Sanford received his Bachelor of Science degree in Biology from Morehouse College, a Master's in Business Administration and a Doctorate in Curriculum and Instruction from Northern Illinois University.