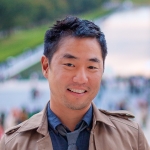 Jeff Kang was most recently tge executive director of the Educational Placement Center at San Francisco Unified School District, where he oversaw student assignment and school choice.

Jeff was formerly a state engagement manager with EducationSuperHighway, whose mission is to upgrade internet access in every classroom in America to ensure that all students realize the promise of digital learning. Prior to EducationSuperHighway, Jeff worked with the Urban Schools Human Capital Academy to develop human capital leaders and implement strategies in large urban districts across the country. He also worked closely with principals and central office departments to lead initiatives on school funding and performance management in Prince George's County Public Schools.

Jeff was an Education Pioneers fellow and Broad Resident, and recognizes those programs for developing his leadership, shaping a supportive community and fueling his passion to end educational inequities. He began his career as a consultant with Booz Allen, where he led studies and analyses for national security and defense agencies. He holds an MBA from Berkeley's Haas School of Business and a BSE in computer and telecommunications engineering from the University of Pennsylvania. You can find him in San Carlos, California with his wife, small kids and tiny dog.