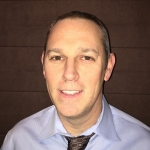 Executive Schools Officer
Jeffrey Pestrak is the Executive Schools Officer for Mastery Charter Schools, the largest turnaround-focused charter network in the country. Mastery operates 24 schools, serving 14,000 students across Philadelphia and Camden. As ESO, in conjunction with a team of Regional Superintendents and the Chief Academic Officer, he oversees principal management and support as well as program development and execution. Jeffrey joined Mastery in 2005 as the principal of their first turn-around school and later supported all of Mastery's turnaround and expansion efforts.

Jeffrey began his career in education as a teacher with Peace Corps- Zimbabwe. Upon returning, he completed a fellowship in education at Temple University and taught secondary science in the School District of Philadelphia (SDP). Following several years of teaching, Jeffrey went back overseas to conduct an assessment of government, UN and NGO HIV/AIDS education programs in Sub-Saharan Africa. Upon returning to the US, he worked in various education non-profits, served as a teacher coach and curriculum writer for the SDP and worked part time as an adjunct instructor at Temple University and Community College of Philadelphia.

Jeffrey was born and raised in Northeast Philadelphia. He holds a bachelor's degree from Bloomsburg University and a master's degree from Temple University. He lives with his wife Debbie and children Jonah and Zaylie in Narberth, PA.