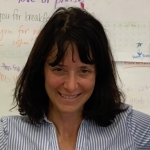 Jennifer Moses is Chair and co-founder of Caliber Public Schools, a charter school organization in Richmond and Vallejo, California, which she led as CEO for seven years. Jen is Chair and co-founder of King Solomon Academy, an all-through Academy school with over 1400 students in London. Jen sits on the Corporation of Brown University, where she chairs the Budget & Finance Committee. She also is a co-founder of UndauntedK12, a non-profit dedicated to decarbonizing America's schools and educating its children about challenges and opportunities from climate change.

Jen moved to Aspen during the pandemic. She founded Mountain Minyan, an egalitarian Jewish organization to broaden and deepen Jewish practice and learning in the Roaring Fork Valley, and currently is leading the Diversity Committee at Theatre Aspen.

Jen lived in London for 12 years. She was a senior policy adviser to then British Prime Minister, Gordon Brown, after being chief executive of the policy think tank Centreforum. She also helped launch ARK, which operates one of the largest school networks in England, and helped restructure the Courtauld and the British Museum. This followed her 15-year banking career with Goldman Sachs. She is a Board member of Rothschild & Co. Jennifer is a graduate of Brown University and Harvard Business School. She is married with three children.