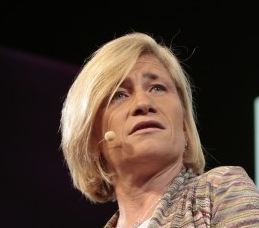 Jill Vialet has worked for more than 35 years in the nonprofit sector, during which she has focused her entrepreneurial skills on founding and growing two successful nonprofit organizations. In 1996, Vialet launched Playworks with two schools in Berkeley, California. As a result of her Pahara Fellowship, Jill launched Substantial in 2016, a new nonprofit organization redesigning the way schools and districts recruit, train and support substitute teachers. She and her co-founder released a book on their learnings this past year, Substantial Classrooms.

Prior to Playworks, Vialet founded the Museum of Children's Art (MOCHA) in Oakland, California. She served as the Executive Director at MOCHA for nine years, ultimately expanding its programs to reach 20,000 young people each year. Vialet graduated from Harvard University where she studied Medical Sociology, played rugby, and became actively involved with Harvard's service-learning community. Vialet served as the director of Harvard's Public Service Program during the 1986-87 school year.

Vialet published her first novel in 2013, Recess Rules. Inspired by her work with Playworks, Recess Rules tells the story of four friends who save recess with the help of an angel-on-probation named Clarence. Her latest book, Why Play Works: Big Changes Start Small, was released in September, 2021.

Vialet was selected as an Ashoka Fellow in 2004. In 2009, Vialet and Playworks were selected as a member of the Clinton Global Initiative. In 2011, Vialet was named by Forbes magazine as one of the top 30 leading social entrepreneurs and recognized by the Women's Sports Foundation as one of 40 Women Leaders in honor of the anniversary of Title IX. In 2013, Vialet was awarded the James Irvine Leadership Award. During the 2015-16 school year, Jill was a Fellow at Stanford's Hasso Plattner Institute of Design.