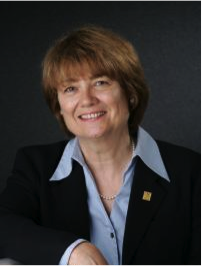 Professor, Hagen Chair in Women's Leadership
University of Southern California
Since becoming Dean in 2000, Dr. Gallagher has led her faculty, students, staff and alumni in a strategic plan with a mission of strengthening urban education locally, nationally and globally.

Gallagher's distinguished career has established her reputation as one who transforms educational organizations to successfully achieve their goals. Under her leadership, the USC Rossier School has risen to #15 among all universities in U. S. News and World Report 2013 national rankings. Its highly innovative masters and doctoral programs prepare educational leaders to be change agents as teachers, administrators, policy leaders and scholars.

Gallagher led her faculty in the design of a revolutionary Ed. D. program, now a national model, whose students tackle problems of practice in schools and districts. In 2009, the Rossier School launched its groundbreaking online Master of Arts in Teaching degree, the first of its kind from a major research university, which has enrolled 3,000 students living in all 50 states and two dozen countries. In June, the program celebrated its 1,000th graduate, with the majority of the graduates now working in underserved schools. Rossier is now launching additional online programs, including a Master of Education in School Leadership.

On a global scale, Gallagher's team is building linkages with universities and school systems throughout Pacific Rim countries, and recently launched its Global Executive Ed. D. program to prepare administrators worldwide for 21st century education leadership.

Locally, Gallagher and her faculty developed and recently opened the first USC Hybrid High School, a transformational charter school serving high-need students with personalized support and flexible hours, which can include weekends and longer weekdays.