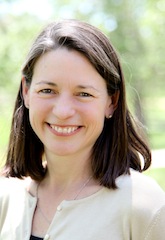 Charter School Growth Fund
Kathy Hamel leads Charter School Growth Fund (CSGF) investments for portfolio members in the East. Before joining CSGF, Hamel was a Founding Member and Executive Director of Baltimore Montessori Public Charter School. In this role she was responsible for governance, charter accountability, school oversight and strategic planning, advocacy, external relations, growth and development. She also consulted for three years with the Coalition of Public Charter Schools in Baltimore on funding and advocacy issues. Prior to her work in Baltimore, Hamel worked for fourteen years at Edison Schools where she led charter growth efforts across the country. She set up partnerships with community groups and school districts to create 24 charter schools in four states serving over 20,000 students. Prior to that work, Hamel was brand manager for international marketing with Cathay Pacific based in Hong Kong.

Hamel earned a Master's degree from the London School of Economics and a B.A. degree from the College of the Holy Cross.