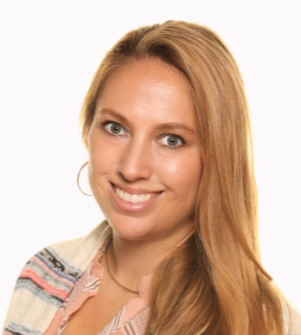 Lisa Maria Rhodes, LMSW, better known by her students as Señorita Rhodes, is in her 14th year as an educator in New Orleans, LA. A proud Colombian-American graduate of the University of Miami, Lisa Maria formerly taught in Miami, FL as well as Santo Domingo, Dominican Republic. Lisa Maria serves as the director of Alumni Mental Health for Collegiate Academies Next, where she has also been a teacher at Abramson Sci Academy in New Orleans East and a social worker at George Washington Carver High School in the Desire neighborhood of New Orleans. With her experience working with New Orleans Public Defenders and doing national immigration policy advocacy through the Evangelical Immigration Table and Christian Community Development Association, Lisa Maria developed a system of support together with community and her students who face immigration or criminal courts, leading her to found the non-profit organization ALAS.

ALAS organizes youth impacted by either court system to train teachers from many schools on how to support their students facing immigration court or criminal district court proceedings. Lack of adequate support in either system jeopardizes students' opportunities to complete high school and prohibits students from gaining access to universities.

Lisa Maria is the founder of New Orleans' young Colombians group Reunión de la juventud colombiana as well as the NOLA Educators Support Immigrant Students network. When she's not engaging in justice and access work, Lisa María can be found enjoying nature, backpacking around the world, worshiping at St. Roch Community Church, swimming, running, biking, playing on intramural sports teams as well as dancing salsa, bachata, and samba at dance congresses across the country. She has trained with Casa Samba and Tropik Vybe Dance Company in New Orleans, and performed with Swing Latino and Salsa Pura in Cali, Colombia.

Lisa Maria is a past or current fellow of El Centro, Latinos 4 Education, Camelback, 4.0 Schools, Propeller, New Leaders Council, Tech2Empower, Public Leaders, Open Societies Foundation, WKKellogg Foundation Community Leadership Network, and the National Juvenile Justice Network's Youth Justice Leadership Institute.