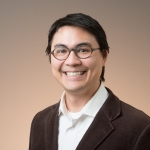 Lucas Orwig is committed to social justice and the potential for education to act as an engine for positive change in communities. He is currently Senior Associate for Learning, Evaluation, and Research at the Nellie Mae Education Foundation (NMEF), a foundation based in New England that seeks to advance racial equity in public education. He was part of the team that helped design the foundation's new mission and strategy with an explicit focus on race.

Lucas works with the Equity and Inclusion Committee of Worker's Circle Boston, a secular Jewish community devoted to social justice. He also sits on the Advisory Board of Beantown Society, which works to unite young people to end youth violence by transforming young people's oppression, rejection, neglection, and depression into youth power.

Before entering the world of philanthropy through a fellowship program designed to diversify foundation staffs, Lucas began his career as an AmeriCorps VISTA volunteer, where he built a volunteer mentoring program at a teen center in Boston, Massachusetts. He later continued a focus on mentoring and out-of-school-time youth development working as a professional mentor with Friends of the Children and as a supporter of volunteer mentors at Big Brothers, Big Sisters. Lucas holds a bachelor's degree in comparative literature and religious studies from Brown University. He lives in Roxbury, MA with his spouse and two children.