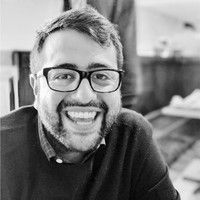 Leadership for Educational Equity
Marcus Ceniceros is the Chief of Staff at Leadership for Educational Equity (LEE) located in New York City. He supports current and former educators to build the individual and collective skills needed so they can advocate for their students, organize their communities, have access to leaders that create education policy, and become public/elected leaders themselves. Marcus has directly engaged over 700 educators in through one-on-one coaching and group leadership development training over the past three years. He's also facilitated learning leading towards increased civic engagement across the country for hundreds of other LEE members.

Marcus advised ONE Houston (the Organizing Network of Educators), a regional community organizing group. The collective has addressed policy issues impacting the school-to-prison pipeline and ran successful actions to influence local school district policies affecting over 11 million dollars of funding, terminating exclusionary discipline practices, and reallocating resources to include restorative justice practices. ONE Houston is deeply engaged in issues impacting DACA/undocumented students and their families. In coalition, they supported the release of an undocumented student from ICE detention at the height of uncertain immigration policy change.

Marcus began a career in education after graduating with a degree in government from the University of Texas at Austin by joining Teach For America. He spent eight years with KIPP teaching primary school in Houston, Texas, New Orleans, Louisiana, and Chicago, Illinois.