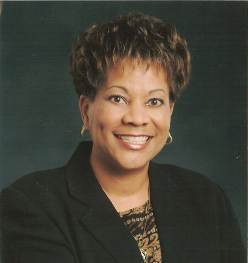 Education Achievement Authority of Michigan
Dr. Maria Goodloe-Johnson was the Deputy Chancellor, Instructional Support and Educational Accountability for the Michigan Achievement System. She was a career educator whose previous position was Superintendent of Seattle Public Schools in Seattle, WA. During her tenure in Seattle, student enrollment increased, test scores outpaced state averages and private foundation support for the district increased dramatically. Prior to Seattle she served as the first African-American and first woman appointed as superintendent of the Charleston County, South Carolina School District. During her tenure in Charleston County the average SAT scores for students increased by 30 points. She also served the students of Corpus Christi Independent School District in Texas as assistant superintendent, and she was the director of secondary instruction, a high school principal, and an assistant principal at St. Vrain Valley School District in Colorado. She began her career as a high school special education teacher and coach.

Dr. Goodloe-Johnson's professional and community affiliations included service on a variety of non-profit boards advancing public education and supporting families and children. She served on the Broad Advisory Board. Prior service includes the National Staff Development Board of Trustees, National High School Alliance, National Board for Middle Grades Reform, National Conference for Community and Justice, and American Heart Association.

Dr. Goodloe-Johnson held a Bachelor of Science in Special Education from the University of Nebraska at Lincoln; a Master of Arts in Educationally Handicapped K-12 from the University of Northern Colorado at Greeley, and a Ph.D. in Educational Administration, Supervision, Curriculum and Instruction from the University of Colorado at Denver. Dr. Goodloe-Johnson was a 2003 graduate of the prestigious Broad Superintendent's Academy.