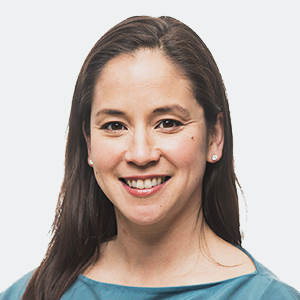 Melissa Wu leads Education Pioneers (EP) to fuel the leadership and management capacity necessary to transform public education in the US into a lever for equity and excellence. She believes that transformational leaders are required at every level of the education system, and sees EP and its 4,500 plus alumni nationwide playing an critical role to identify, attract, develop and connect high impact leaders to overlooked roles in education. Most importantly, EP and its network of alumni and partners are a unique asset in accelerating and enabling the collective action necessary to realize the great ambition and promise of American public education.

Previously, Melissa worked as a partner at TNTP, where she led a two-year research effort to produce "The Irreplaceables: The Real Retention Crisis in America's Urban Schools," and scaled Insight, a teacher survey and data service used in more than 1,400 schools. Before EP and TNTP, she was a consultant at BCG and held multiple roles at The TEAK Fellowship, an academic enrichment program based in New York City.

Melissa was a Coro Fellow in Public Affairs in Los Angeles. She has an MBA from Harvard Business School and earned her bachelor's in sociology with high honors from Princeton University, where she currently serves on the Board of Trustees. Melissa lives in Massachusetts with her husband and two children.