MEYASSA (MYA) MOUMEN BAKER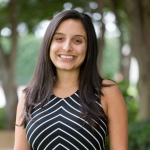 MEYASSA (MYA) MOUMEN-BAKER
Mya Baker leads TNTP's consulting work in Indiana, Illinois, Iowa, Kansas, Kentucky, Michigan, Minnesota, Missouri, Nebraska, North Dakota, Ohio, Pittsburgh, South Dakota, and Wisconsin, with a focus on helping educators, schools, and school systems expand access to opportunity.

Previously, as a Partner, she supported a number of contracts across the nation to improve instructional outcomes for students. She led our academic diagnostic team in the launch of our equity-based evaluation of the findings of The Opportunity Myth. Before joining TNTP, Mya served as the senior director of curriculum and instruction at Uplift Education in Dallas-Fort Worth, a network that serves 15,5000 scholars across 36 schools. In this role, Mya oversaw the K-12 Curriculum department and the network-wide English Second Language (ESL) program. She set the strategic vision for training and execution of Uplift's instructional model which includes full implementation of the International Baccalaureate (IB) Programs (PYP, MYP, and DP). In addition, Mya served as a managing director in which she directly managed three elementary schools.

Prior to joining Uplift Education, Mya was the principal of Friendship Public Charter School – Blow Pierce Campus, which served students in preschool through eighth grade in Washington, DC. As a leader, Mya trained new teachers through Teach for America and DC Teaching Fellows. Before entering leadership, Mya taught for several years as a Teach for America corps member.

She graduated from the University of Texas at Austin with a BS in communications and a BA in government and earned a master's degree in teaching and learning from American University.