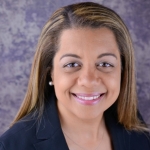 Leadership for Educational Equity
Mildred Otero is President of Leadership for Educational Equity (LEE). Her responsibilities include ensuring LEE members have high quality member experiences across all leadership pathways. This encompasses high quality programming, supports and leadership development nationally and in local sites across the county.

Prior to joining LEE, Mildred served as the Chief Education Counsel in the U.S. Senate Committee on Health, Education, Labor and Pensions, where she managed the Senate Majority?s education agenda and its policy development and strategies for children from cradle to career. Such efforts included, legislation addressing early childhood education, childcare, elementary and secondary education, higher education and the workforce. Previously, Mildred served as a senior policy officer with the Bill and Melinda Gates Foundation; senior advisor at the United States Department of State/United States Agency for International Development; senior policy advisor to US Senator Hillary Clinton (D-NY); and Deputy Director for Early Childhood at the Children's Defense Fund.

Before her time in Washington, Mildred was a counselor for child victims of sexual and physical abuse at the Brooklyn District Attorney?s Office and began her career as a legislative aide to the New York State Assembly Speaker in Albany, NY. Mildred earned a Bachelor of Arts degree from the State University of New York- Albany and a Master?s degree from New York University, Silver School of Social Work.