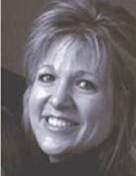 Pittsburgh Federation of Teachers
Nina Esposito-Visgitis has been an active member of the Pittsburgh Public School community for over 40 years, starting as a Speech-Language Pathologist with the District in 1980. Her long record of PFT leadership as a Building Representative, a member of the Executive Board, and a Staff Representative, led the retiring president to appoint her as the first female PFT president in September 2011, and she has been re-elected three times since then. Nina also serves as a Vice- President of the Allegheny County Labor Council, as a Vice-President of the Pennsylvania AFL-CIO, and the Executive Vice-President of AFT-Pennsylvania. She just finished a long term on the Program and Policy Council (PPC) of the American Federation of Teachers.

Nina has presented at the local, region and national level on topics including teacher evaluation, the community school model, family and community involvement, organizing and activating membership and a variety of others.