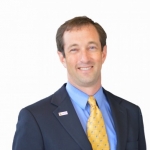 Excel Academy Charter Schools
Owen Stearns is the chief executive officer of Excel Academy Charter School where he served as founding board chair from 2003 until 2008. Prior to joining Excel as chief executive officer, Owen was a strategy consultant for twelve years, working with nonprofit leaders to achieve large-scale social change through innovative strategies, strong organizational design and nimble leadership teams. He came to Excel directly from the Monitor Institute, where he was an associate partner focused largely on educational issues.

Prior to Monitor, he was a senior consultant with the Foundation Strategy Group (now FSG). He was also an early board member and eventually co-director of The City School, which develops young leaders from public, private and parochial schools through a service-learning curriculum. Owen received his bachelor's degree from Amherst College and is also a City Year alum.