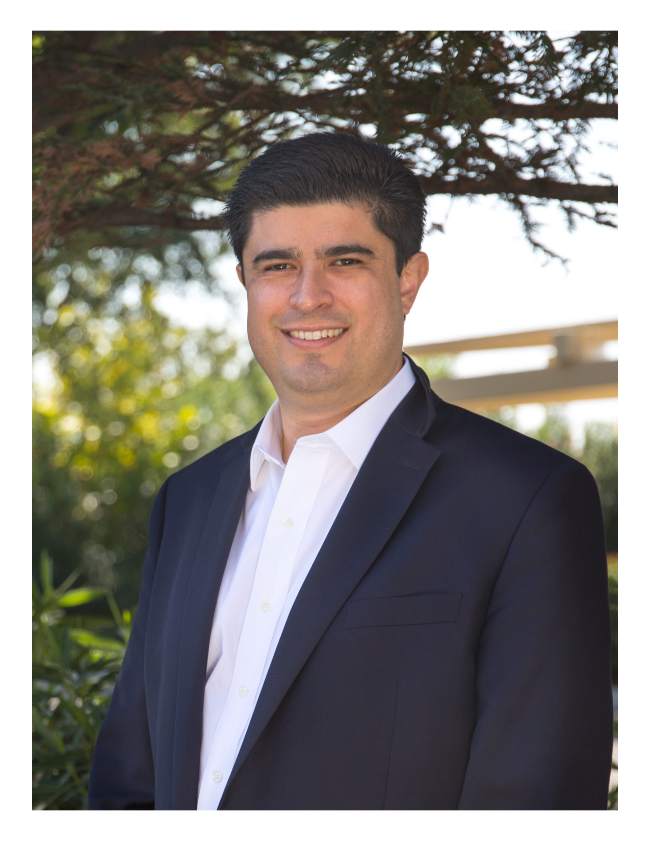 Superintendent of Schools
Roman Catholic Archdiocese of Los Angeles
As a results-driven, entrepreneurial executive with a twenty-three-year history of leading teams across the educational spectrum, Paul has devoted his professional career to the advancement of equity for all students in California. Known for his fearless commitment to organizational success, developing coalitions, building trusting relationships and positive workplace culture, Paul delivers outcomes that have lasting impact. He's regarded as a passionate advocate for academic excellence for all students, especially the poor and marginalized, propelling institutions to maximize performance on behalf of the people they serve.

Inspired by great teachers, Paul's servant leadership philosophy was formed as a student and would later influence his vocation. A teacher from his parish elementary school offered him his first professional role – Chief of Staff to a member of the Los Angeles Unified School District School Board where he would serve for four years. Paul would later become the Director of Joint Use Development, managing a $120M school bond program and raising $51M in matching contributions from civic, municipal and community-based partners. He also held the positions of Chief of Staff to the California Secretary for Education under Governor Arnold Schwarzenegger and Director of Operations for the Partnership for Los Angeles Schools under Los Angeles Mayor Antonio Villarigosa. Advancing his work in education reform across the state, Paul served as Senior Advisor of the California Charter School Association, the largest association of its kind in the nation.

In 2010, Paul was called upon by his alma mater, St. John Bosco High School, to serve as President and Chief Executive Officer. His tenure focused on reversing enrollment declines, improving academic programs and student performance, elevating institutional reputation, and increasing fund development results. These advancements led St. John Bosco to become one of the most prominent Catholic schools in the nation. In 2016, Paul became the founding Chief Executive Officer of Grimmway Schools, a public charter school organization educating over 1,300 students in California's Central Valley. Compelled by his grandfather's journey to America, Paul advanced educational equity for children of migrant farmworkers in rural communities. During his tenure, Paul incorporated a new organization, financed and built a new campus, doubled the enrollment while students outperformed their local and state peers on annual academic assessments.

Today, Paul serves as the Senior Director and Superintendent of Schools for the Archdiocese of Los Angeles leading 262 TK-12 schools serving nearly 70,000 students in Los Angeles, Santa Barbara, and Ventura counties. This makes it the largest system of Catholic schools in the United States and the fifth largest system of TK-12 schools in the state of California. Over the past three years, Paul led his team to achieve extraordinary outcomes for students and school staff during the greatest public health crisis in a century – secured $106M in public funding and private grants; served over 2 million meals to low-income students and their families; distributed over 20,000 digital devices to students; and, acquired Personal Protection Equipment, COVID-19 testing capacity and vaccinations for every school. Paul also led the department through the most significant re-organization in over 20 years, established a regional school stability plan, and launched two new school networks. These efforts, among others, has led to the largest student enrollment growth in 31 years (4%) and year-to-year student academic performance growth in reading and math of 5%.

Paul is a graduate of Cornell University, a Fellow at the Pahara-Aspen Education Fellowship and member of the Aspen Global Leadership Network. Paul also served as a lead consultant with the University of Notre Dame's Alliance for Catholic Education and has been a dedicated volunteer serving on several civic, non-profit, foundation and educational advocacy boards. He resides in Southern California with his wife of sixteen years, Noel, and their two sons, William (10yrs.) and Matthew (7 yrs.), and their dog Ginger.