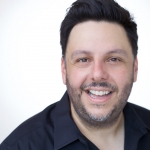 Phillip Garza serves as the chief college & diversity officer at IDEA Public Schools. As chief college officer, Phillip sets the vision and strategy for everything IDEA does to send students to and through college, and thus achieving its vision of becoming the number one producer of low-income college graduates.
Prior to joining IDEA, Phillip was a teacher, instructional coach and talent recruiter. Most recently he worked as the managing director of Alumni Affairs at Teach For America. There he was responsible for setting the vision and direction for alumni strategy, executing the systems necessary to realize that the 900 Teach For America alumni living in Houston were collectively driving significant advances toward educational equity.
Phillip is a graduate of The University of Texas at Austin where he studied music and art history. The first in his family to graduate from college, Phillip knows the value proposition of an undergraduate degree. He deeply believes in the potential of all students and is committed to expanding educational opportunities for low-income, first-generation, minority students.
Phillip lives in McAllen, Texas, and enjoys the many benefits of living along the Texas and Mexico border.