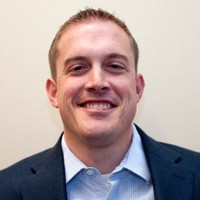 Rocketship Public Schools
Preston Smith co-founded Rocketship Education in 2006. Prior to founding Rocketship, Preston was founder and Principal of L.U.C.H.A. Elementary School, part of the Alum Rock Unified School District in San Jose, CA. After its first three years of operation, L.U.C.H.A. was the fourth highest performing low-income elementary school in California. Preston began his career in education as a Teach for America Corps (TFA) member at Clyde Arbuckle Elementary School (CA). In 2003, Preston was named "Teacher of the Year" at Arbuckle and was also nominated as one of six finalists for TFA's Sue Lehmann award, given to TFA corps members with the highest classroom academic gains in the nation. Preston is also an Aspen Pahara Fellow.

Before becoming CEO of Rocketship, Preston has had numerous roles including teacher, principal, director of schools, VP Bay Area and chief achievement officer. He has led Rocketship's professional development, leadership development, integrated special education, and student and teacher recruitment work.

Preston is also a proud Rocketeer parent of Zeke and Phoenix, both former Rocketeers at Fuerza Community Prep.