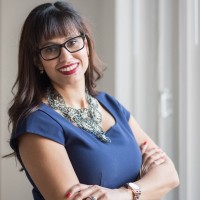 Juneteenth Strategic Partners
Rebeca Nieves Huffman is the vice president and executive director of City Year Chicago. Previously, Rebeca was the School Portfolio Network Project Manager at the National Associations of Charter School Authorizers (NACSA) where she oversaw the development and implementation of NACSA's national School Portfolio Network initiative.

Rebeca recently served for 5 years as president and chief executive officer of the Washington D.C. based Hispanic Council for Reform and Educational Options (Hispanic CREO). Prior to serving as Hispanic CREO's President and CEO, she was the Associate Director of Recruitment and Selection for the KIPP Foundation. At KIPP, Rebecca worked to identify and select outstanding educators who would then participate in the KIPP School Leadership Program, a yearlong fellowship that trains educators in starting and running their own KIPP-like schools. Rebeca also served two years as a corps member and Project Leader at City Year, an AmeriCorps program.

Rebeca serves on several boards, including the National Alliance for Public Charter Schools (Washington D.C.), City Year Inc. (Boston, MA), Alliance for School Choice (Phoenix, AZ), and Perspectives Charter Schools (Chicago, IL). She received her bachelor's degree in marketing and public relations from Columbia College in Chicago, Illinois.