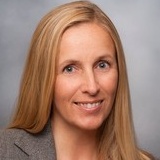 East Bay Innovation Academy
Rochelle Benning is a co-founder and the board chair of East Bay Innovation Academy, a grades six through 12 public charter school located in Oakland, California. Rochelle currently serves as the chief of staff and executive director leading the Office of the Chief Technology Risk Officer for Kaiser Permanente, the largest managed healthcare organization in the United States. She is a business leader with 20+ years of experience in Audit, Risk, Compliance, and Finance. Previously, she worked as a director of internal audit for Charles Schwab & Co and as the operations finance director for Levi Strauss Europe, Middle East, and Africa.
Rochelle currently serves on Seneca Family of Agencies Governing Board, Seneca's Northern California Leadership Board, the California Charter Schools Association Political Council, and as a founding board member for Oakland Athletic Rowing Society. She also served as a founding executive council member for Enroll Oakland. Rochelle earned her MBA and BS degrees from San Francisco State University. She also holds Certified Information Systems Auditor (CISA) and Project Management Professional (PMP) professional certifications.