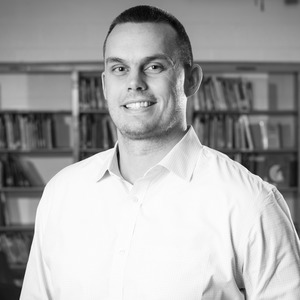 Excellent Schools New Mexico
Scott Hindman is the co-founder and founding executive director of Excellent Schools New Mexico, a non-profit organization that helps local leaders build and grow transformational schools that put the needs of New Mexico children and families first.

Scott previously served as the chief financial and operating officer of the Achievement Schools network in Memphis, TN, where he helped lead significant work to improve several of Tennessee's lowest performing schools. Prior to joining the Achievement Schools, Scott spent several years in various roles at J.P. Morgan and First Solar. Scott began his career in the Anaheim Angels' minor league system, where he pitched for three years after being selected by the Angels in the Major League Baseball Draft.

Scott earned a Bachelor of Arts in American history and African American studies from Princeton University, a Master of Arts from the Stanford Graduate School of Education, and a Master in Business Administration from the Stanford Graduate School of Business. He is a graduate of the Broad Residency in Urban Education and serves on the boards of the Greater Albuquerque Chamber of Commerce and the Albuquerque Community Foundation's Investment Committee. Scott lives in Albuquerque, NM with his wife, Meaghan, a lifelong public school educator, and their two young daughters.