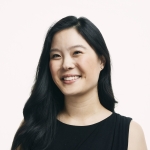 Stephanie Lo is the director of programs for TED-Ed, TED's youth and education initiative. TED-Ed's mission is to spark and celebrate the voices of students and teachers around the world by sharing curiosity-inspiring content and engaging students through its award-winning platform and programs.

Before joining TED in 2011, Stephanie was the director of growth and development at Relay Graduate School of Education, the first accredited graduate school of education to emerge in New York in more than 80 years. At Relay, Stephanie oversaw the organization's initial strategic and operational planning to fulfill ambitious plans to scale to ten campuses throughout the United States within ten years.

Stephanie has worked in education and technology in China, Los Angeles, Boston, and New York. She received her EdM at Harvard University in education, policy and management, and earned her BA in international development and minored in education and public policy at University California, Los Angeles.