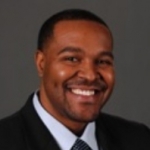 Manager of Professional Development
Steven Purcell is the director of strategic partnerships at Greater LA Education Foundation. Prior to this role, he was the chief of staff at Bellwether Education Partners. Prior to his role at Bellwether Education Partners, Steve was the director of college partnerships at the KIPP Foundation where he leads a team keenly focused on supporting KIPP Alumni ​in​ their pursuit of postsecondary attainment. His efforts have helped bring focus to an emerging core function of the KIPP Foundation.
​
Previous to this position, Steve was a program and policy development advisor at the Los Angeles Unified School District (LAUSD) where he led the development and implementation of a district-wide performance management system. His work has been instrumental in stewarding LAUSD towards meeting its district performance goals and building capacity within central office departments to make the shift from a compliance culture to a performance culture.

After completing business school, he was accepted as a Broad Resident in Urban Education and spent the two years of his residency in the San Francisco Unified School District. He then spent ​seven​ years dedicated to education reform and working to improve our public education system through his strategic, analytical, ​and ​operational expertise​.​

Steve has a BS in industrial and systems engineering from the University of Southern California (USC) and an MBA from Pepperdine University with a concentration in entrepreneurship. Finally, he is pursuing a doctorate in education from Loyola Marymount University.