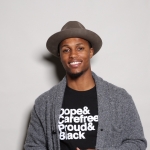 Over the last decade, Tracy Session has worked for justice and equity for communities of color within the field of education. Tracy is currently the chief impact officer at Education Pioneers. Previously, he was the Oakland community team lead for Teach For America – Bay Area (TFA), where he was responsible for: leading and managing a team to support over 900 TFA corps members and alumni, building strategic partnerships within the Oakland community, setting organizational strategy, and raising the capital necessary to achieve an organizational vision. Throughout his tenure, he supported his team in creating innovative partnerships with the Oakland Unified School District, strengthening the credibility and standing of TFA within the community, and aligning the organization's overall strategy to the Oakland community's vision for change.

Prior to this role, Tracy worked for TFA's national recruitment team in the Southeastern United States, expanding the number of applicants and qualified candidates accepted to the program, and was also an educator in Atlanta, Georgia.

Tracy started his career in education and advocacy working as a CORO fellow for the Annie E. Casey Foundation, and worked in voter registration in the African American community in South Los Angeles. A native of Long Beach, California, Tracy graduated from University of California, Los Angeles with degrees in economics and government. In his spare time,

Tracy lives in Atlanta with his partner and two children.