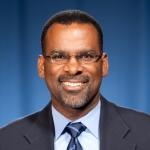 Will Crossley is the president of The Piney Woods School. Trained in both education and civil rights, in 2013 he was selected as a senior executive service appointee by the President of the United States. In that capacity, Will served as senior advisor in the Office for Civil Rights at the U.S. Department of Education. Prior to this appointment, Will was chief counsel for the Democratic National Committee, where his work included managing voting rights litigation on behalf of the national party. Formerly, he was a senior litigation attorney at WilmerHale, during which time he held a diverse portfolio of government investigations, white collar defense, business litigation and civil rights matters.

Earlier in his career, Will served as a judicial law clerk to the Honorable Damon J. Keith, U.S. Court of Appeals for the Sixth Circuit, and the Honorable Julian Abele Cook, Jr., U.S. District Court for Eastern District of Michigan. Immediately following law school, he was awarded the Barton Postgraduate Legal Fellowship at the Barton Child Law and Policy Center at Emory University School of Law.

Will holds a Bachelor of Arts from the University of Chicago, a Master of Education from Harvard University, and a JD from the University of Virginia. He is a member of the state, national, and professional bar associations and is a proud member of Alpha Phi Alpha Fraternity, Inc. Before his legal career began, Will was a policy analyst in the Georgia Governor's Office, an educational researcher, and an elementary school teacher.