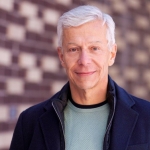 Zack Neumeyer is chairman of Sage Hospitality, a 35-year-old hotel investment, management and concepts company based in Denver. Sage owns and manages hotels across America, employs over 6000 people, and has a portfolio of 12 restaurant and hotel brands. Zack co-founded Sage in 1984 and was chief executive officer and president from 1984 to 2003.

Zack has focused his civic activities on the education system, working to ensure that every child in America has access to an excellent education. He is co-founder and chairman of America Succeeds, a national organization that mobilizes business to improve the public education system; a board member and past chairman of Teach For America Colorado; and founder and past board chair of Colorado Succeeds. He is also a member of Constellation Philanthropy, focused on early childhood development in Colorado.

Zack was a member of the founding group of the Denver PreSchool Program, which provides universal preschool for every child in Denver. He is a past board member of Mile High Montessori, Qualistar Colorado, and the Colorado Children's Campaign, and was recognized by the latter as one of the 20 most influential Coloradans for children's welfare.

Zack has worked with Colorado state government as a community leader in numerous capacities for Governors Hickenlooper, Ritter and Owens. He is a past trustee of the University of Denver and has taught or lectured at Cornell, Harvard, University of Colorado, and The University of Denver. Zack is a graduate of Cornell University.