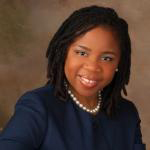 Alesha Arscott is the Founder and Chief Executive Officer for Unleashed, a coaching and consulting firm dedicated to implementing strengths-based practices with individuals, teams, organizations, and students to achieve breakthrough results in life, school, and work. Alesha recently led her team to conduct a Racial Equity Qualitative Analysis with the Federal Reserve Bank of St. Louis to help the St. Louis Fed better understand the daily workplace lived experiences of their Black employees. Prior to founding Unleashed, Alesha was the Chief Talent Officer for STRIVE Preparatory Schools, a charter management organization serving 3,700 students across 11 schools in Denver, Colorado. Alesha led STRIVE's talent strategy and operations including hiring, onboarding, performance management, organizational development, human resources, and diversity, equity, & inclusion (DEI). Alesha's DEI work extended locally, where she co-created strategies with community to attract and retain more Education Professionals of Color (EPoC) to Denver, and facilitated monthly convenings focused on Redefining Power & Influence in Denver's K-12 serving organizations to ensure we are creating inclusive spaces where ALL talent can thrive.

Previously, Alesha was the Senior Director of Talent for the Charter School Growth Fund (CSGF), a national nonprofit that identifies the country's best charter schools, funds their expansion, and helps to increase their impact. Prior to CSGF, Alesha spent 12 years at Charter Schools USA (CSUSA), an education management organization (EMO) where she led the development and replication of CSUSA's educational model, which enabled growth from five to 70 schools serving 60,000 students in seven states, and enabled breakthrough performance, such as CSUSA schools achieving 10 times the academic results in Florida in 2014. As the Senior Director of Strategy and Performance Improvement, Alesha founded and managed four teams – strategic planning, grants, data analytics, and quality assurance, and led CSUSA to become the first EMO in the country to achieve AdvancED accreditation as a school system.

A Gallup-Certified Strengths Coach, Kolbe Certified™ Consultant, and Kolbe Youth Specialist™ certified to work with students, teachers, and schools in the strengths-based Kolbe Concept®, Alesha earned a bachelor's degree in studio art from Williams College, and a Master of Business Administration from Nova Southeastern University.